About Us

For nearly fifty years, Ingenuities has been the premier distributor of distinctive gourmet baked goods and snacks to high-end food establishments throughout Westchester, Rockland, Putnam, Fairfield Counties and Manhattan. What makes Ingenuities special is our ability to find unique, fresh, artisanal products to meet a broad spectrum of tastes–from delectable, rich confections to healthy, yet delicious bars and nibbles.
We started with two outstanding products, a blondie and a brownie, to meet the need of a local grocer who did not have desserts for his customers when they ordered lunch. While we have expanded and diversified both our product offerings and customer base over the years, our philosophy has remained the same.
Find and offer innovative, delicious, superior quality products
Be as competitively priced as possible
Provide the most reliable and courteous service
Strive for 100% customer satisfaction
Help our customers make money with our products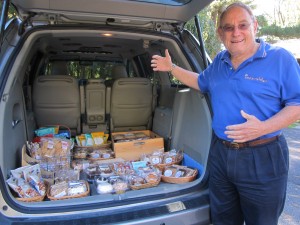 Meet The Team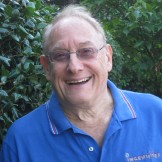 Bill Mayer
President
Bill, a graduate of the University of Pennsylvania's Wharton School of Business, is affectionately known locally as the "cookie man." Since founding Ingenuities nearly fifty years ago, Bill has had an instinct for identifying both new creative products made with the finest ingredients and the talented innovative entrepreneurs making them. Bill's advice to these suppliers about packaging, product development, marketing and distribution has helped to ensure their success and his. Beyond the excellence of Bill's products, his customers' loyalty has also been key to Ingenuities' success.
Karen Lehrer
Chief Operating Officer
Karen has been an integral member of the Ingenuities team for over twenty-five years and is involved in all aspects of the business. She supervises the customers' ordering, determines products needed, manages the inventory, and prepares the delivery schedules. During her weekly conversations she has developed a personal rapport with our customers.